See on Scoop.it – Location Is Everywhere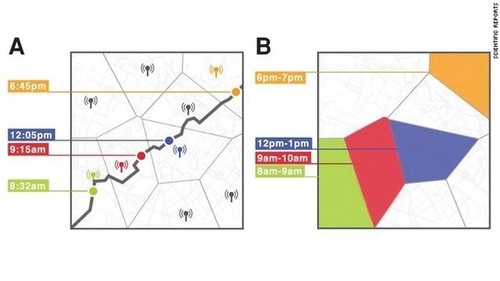 Through GPS, most mobile users can be quickly identified by their daily movement patterns, according to a study.
Luigi Cappel's insight:
Not only can they do it, but there are several business models that do it already as a matter of course (mostly witht the tracked person's permission).
There are many apps tracking us on a regular basis and this is going to be the norm going forward as we head into this world of location based recommendations. Apps can't make relevant offers to you if they don't know where you are and what you like.
The important thing is being to know what information app developers have about you, how they use it and how they protect it. You should also have the ability to revike that right.
Ultimately privacy is all but dead unless you go off the grid.