See on Scoop.it – Location Is Everywhere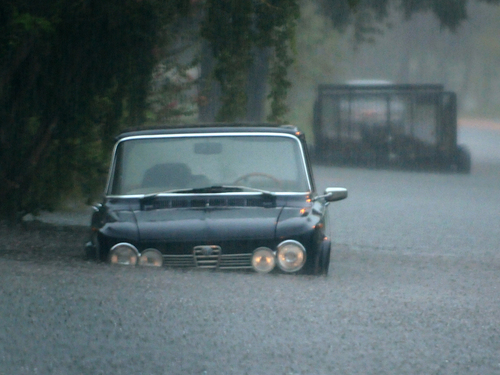 Jacksonville officials urge residents to view new FEMA flood maps Florida Times-Union New and more accurate maps detailing areas in Duval County that are most susceptible to flooding have been released, the first revisions to the charts in about…
Luigi Cappel's insight:
This information is available in many parts of the world and something home buyers should seriously consider checking out before they buy.
I own a house that has a 100 year flood risk and this was something I looked at before I purchased. The house is about 20 years old and there is no history of floods. Keeping with the numbers it is also about 100 meters above sea level and there are plenty of houses and other obstacles in the way in the event of a tsunami.
Did you look at that sort of information when you bought your home.
Watching the news about flooding in the Tasman area last night brought back memories of the floods when I was picking tobacco many years ago in this area. My batch was up on the knoll of a hill and the farm below was under about 2 meters of water. That included both farm houses and initially I couldn't even get to them because the road had become a fast flowing river.
The following week I volunteered as did most of the locals who weren't dealing with their own disasters, helping to empty furniture and other items out of homes that were beyond recovery, and anything else we could do, including providing moral support for people who had lost family treasures like photos and heirlooms. Like this latest one, only one person drowned, but the devastation took the best part of a year for most people to recover from.
Many of these properties were on river beds, which was why they were well suited for the crops being grown on them, but from a residential perspective there is a lot of information available on digital maps that can tell you a lot about the area you may be thinking of buying in. They will typically be found on your council's website. You might need to hunt around to find them, or ask council where they are, but you can learn a lot by looking at them.
Also remember there are also other sources such as Census Maps that are worth checking before you buy. Don't just focus on what a house looks like or negotiating the price, do some due diligence and make sure you understand what you are getting into. A few hours research can save you years of disappointment.