See on Scoop.it – Location Is Everywhere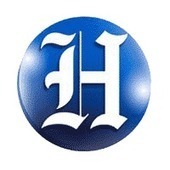 Philly.com
Parole alerts drop as Calif. refines GPS tracking MiamiHerald.com Several categories of alerts have diminished even more since July 2012, when the state went from two service providers to just one, Houston-based Satellite Tracking of…
Luigi Cappel's insight:
The use of GPS anklets to track the movements of paroled sex offenders has changed to work of parole agents significantly according to this story from the AP. Despite a reduction of alarms from 1.5 million in the first 2 years to 744,000 in the second 2 years, agents are reported to be spending up to 44% of their time viewing reports, almost 93,000 of which are tamper alerts, effectively parolees trying to take them off or disable them.
Thoughts for me are:
1. They must have a lot of convicted sex offenders in California.
2. I would have thought that with numbers like that, they would have good Big Data analytical tools that can break down the reports into quickly usable intelligence. I don't know the software they are using, but perrhaps the information could be condenced into something that would give agents more face to face time with the parolees rather than the data.
3. The fact that tamper alerts have dropped by close to 75% must mean the devices are becoming much more sophisticated which might give some confidence to other states and countries considering this technology.
4. Great to hear that the batteries are lasting much longer. We have been eagerly awaiting battery charging improvements for tracking in other industries such as health care of elderley and other people with dementia or disabilities.
Good positive news all round except for the number of sex offenders, they didn't say those had dropped….