See on Scoop.it – Location Is Everywhere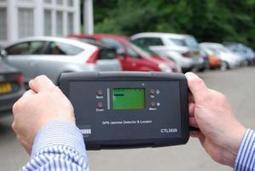 Radar gun spots vehicles with illegal GPS jammers
New Scientist
The battle against truckers and motorists who jam GPS signals has moved up a gear.
Luigi Cappel's insight:
It happens in every industry. When I first became sales manager for a cash register company, I went out on the road for a while to get the first hand experience. One of the first things people asked me was "How can I give a receipt to people, without the transaction being entered on my ledger?"
When I sold my first vehicle tracking system (170 vehicles) I immediately found that people were routing the system. We had several people claiming their brand new devices were faulty. Without warning we sent them straight to auto electricians and it was like watching those drug bust programs on TV. We'd have a supervisor on hand when the auto-electrician went under the dash and found the GPS antenna wrapped in silver foil.
The thing in those situations was that drivers were breaking the rules of their employment contract despite the fact that the system was actually helpful for honest employees, who were amongst the first in NZ to get car navigation as well.
In this situation where people are using jammers, they are potentially putting other people's lives at risk, there are innocent victims. That can't be allowed. Imagine your light commuter plane crashing in fog because some guy wanted to skive off in his company owned truck during working time for personal business and used a GPS jammer so his boss couldn't see where he was.