See on Scoop.it – Location Is Everywhere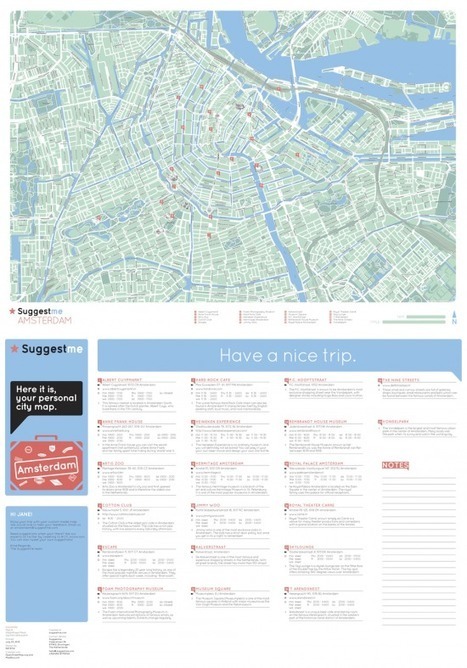 Suggestme takes digital travel info analog by offering personalized printed maps
Tnooz
Custom city map startup Suggestme now offers printed versions of their digital personalized maps created by travelers.
Luigi Cappel's insight:
It's not for me, but in a recent blog comment someone suggested to me that the ultimate redundancy is still a paper map. Another angle that I would potentially like is a nice A3 printed map of where I've been including a few photos, tagged to their location. Could make a cool after trip memory.
Last year I did a road trip in 4 States of the USA. Afterwards I bought a largish hardcover 50 page photo book with printed photos of my trip. It would have been very cool if I could have taken the map either from Foursquare or from my TomTom car nav off all the places I have been and printed that, perhaps into both sides of the inside front and back covers.
There's an idea for a business for free:)