See on Scoop.it – Location Is Everywhere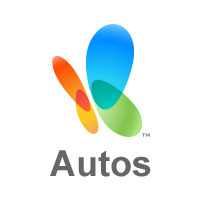 Exhaust Notes – Stay up to date on the latest autos news, trends and interesting tidbits with MSN Autos blog. (http://t.co/d0vEA8DNMs – Location-based car games: Playtime or privacy invasion?
Luigi Cappel's insight:
I hope that we will soon see a lot more apps like this, particularly ones that are not specifically tied to a unique car brand, although kudos to the brands such as VW who are leading the way with this technology.
Vodafone has also been experiementing in the telemetry space with proof of concept smartphone applications including green driving. While the motivation may be ARPU, there are real positives for the motoring community helping people to be aware of green driving and safety factors which are becoming higher on the feature list priorities for commercial fleet management systems evaluating fleet management systems.
I believe the concept of gamification can have a huge impact on sustainable driving and add to the fun of being on the road. Badges, points and social media combine to create an environment that people will enjoy and can learn from.