See on Scoop.it – Location Is Everywhere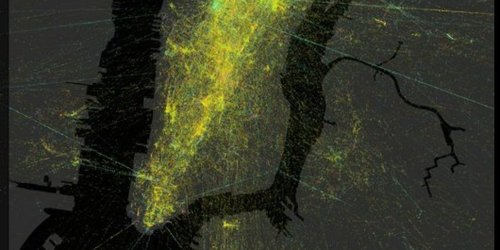 Stunning Maps Show A Day In New York And San Francisco In 32 Seconds Huffington Post Foursquare, the location-based social network, has put together a series of videos tracking "the pulse" of various metropolises — New York, San Francisco, London,…
Luigi Cappel's insight:
At the Snakk Media AGM a few weeks ago a few people asked Derek Handley about why Foursquare had failed. Derek appeared not to want to challenge their expertised and pointed out that it was working in major cities. I was therefore pleased to see this example which shows it clearly isn't failing.
What is happening is that in smaller countries like New Zealand, the system that Foursquare enforces makes it very difficult for companies like mine to help retailers understand how to use it and so most of them other than Burger Fuel, Giapo and a few others don't.
This is very frustrating because it has such a great product and there are plenty of people checking in all the time, looking for a deal or somewhere new to try. If you have a retail, entertainment or hospitality business, they are probably checking into your business and commenting, leaving tips or telling people to stay away.
Foursquare has all sorts of FREE functionality for business including loyalty programmes, different types of deals all ready to set up, window posters and much more. It is just so frustrating that as a Foursquare Ambassador I can't support multiple businesses concurrently. That's what it would take for me to get a decent service off the ground.
Anyway, if you have a destination business in New Zealand or anywhere in the world, even if you think it is a waste of time, go to www.foursquare.com look up your business and see if anyone has checked in. That will tell you something for starters.
For the doubters, here's the thing. Nothing will work well for you if you don't give it a try. If you're really lucky, you might be getting people promoting you on Foursquare despite your indifference. On the other hand they may also be complaining about your dirty bathroom and you should know that too:)