See on Scoop.it – The Song Writer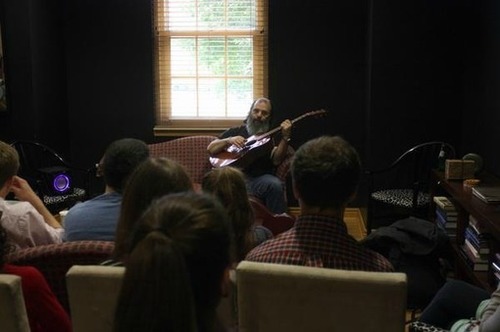 The Tennessean (blog) Vanderbilt students get candid look at singer/songwriter Steve Earle The Tennessean (blog) So when he stood in front of a group of about 40 students inside a Vanderbilt University dormitory on a recent Sunday as longtime…
Luigi Cappel's insight:
As I said on this article, so many people rave about Robert Johnson, and rightly so. When I arrived at Crystal Springs MS to visit the museum, it was closed because of lack of demand. The Mayor made a phone call for me and next minute Robert Johnson's granddaughter is opening up the museum for me and we get to spend time with her at first hand.
I wonder how many tourist organizations fail to realize that there are large numbers of FIT's who want to experience the culture and heritage of places around the world. There are wonderful legacies of people and stories that exist, but people don't know how to access them. While Gracelands and Tupelo has lines of Elvis fans every day, there are also loads of fans of people like Robert Johnson, Mississippi John Hurt and others who would flock to their hometowns, given the right marketing and opportunity.
Who was famous from your town, where their legacy could be celebrated and their descendants can help share their stories?