See on Scoop.it – Location Is Everywhere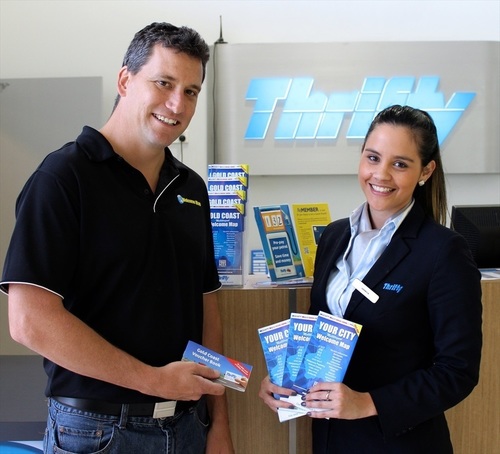 Get your business on Thrifty's map
Noosa News
Matthew Simons and Thrifty employee Jessica Betts with the tourist welcome maps and voucher books on offer to people who rent cars.
Luigi Cappel's insight:
How old school is this? I like Thrifty, they provide great service, but surely there should be an app with proximity based marketing from their partners? They should be doing business 21st Century style.
If I was consulting to them, they would have native apps that track where their car renters are, gives them deals based on their location context and profile. It would also give them promotions at the times when their partners most want them. Give them great deals when they are quiet and want more business, not when there are queues to get into their attractions or venues.
It's also sustainable of course, they don't have to print paper which has to be tossed out. They could offer passports on their mobiles which reward them for visiting lots of locations and have a social media site where they can show themselves having fun in their thrifty rental.
These guys surely need a location based marketing consultant, in my very humble opinion.