See on Scoop.it – Location Is Everywhere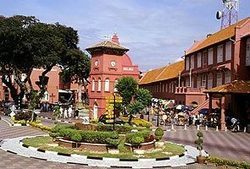 Astro Awani How online technology affects tourism development Astro Awani However, such rapid development in online technology is useless for tourism players or travellers if they do not know how to fully utilise and transform it from a normal…
Luigi Cappel's insight:
The biggest gap is understanding engagement by tourist operators. By operators I mean everyone in the industry from central and local Government down to tourism agencies, a small attraction or hospitality business.
They look for old school answers to new school problems, which isn't flawed in itself, but the old school elements that are still required are empathy, passion and developing relationships with customers. Turning brochures into digital versions is not going to bring more business. Video is important, but until you can engage with video, it's just another media we have had for a long time.
The answers are staring business in the face and its as if the industry is trying to push them out of the way so they can see ahead.