See on Scoop.it – Creating Great Blogs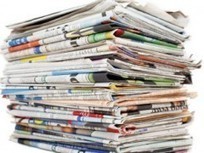 The secrets of writing a great press release
Real Business
Have you lost count of how many times someone has said in a meeting, 'Oh let's write a press release' and sat and wondered WHY?
Luigi Cappel's insight:
There is so much more to it than this, but it is a good start.
Here are a few more things to add:
Attention
Interest
Desire
Conviction
Action
If you are submitting to a big publication, make contact with the editor or journo. Make sure you understand how they feel their readers would want to read the story. Look at their writing style, offer a picture unique to their publication.
Just writing an OK story is fine, but you want it published, right?