See on Scoop.it – Location Is Everywhere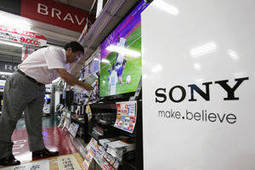 Times of India Sony files patent for SmartWig with camera, GPS Times of India NEW DELHI: While other technology companies are dabbling with eyewear and wristwatches, Japanese manufacturer Sony is going in an altogether new direction when it comes…
Luigi Cappel's insight:
Well this certainly adds a new dimension for those of us who are follically challenged, of course it doesn't feature viewing as such, which means that whilst it has potential benefits, it doesn't replace Google Glasses.
I do like its creativity, but need to know more about what and how it communicates. The idea of a wig and Google Glasses, is pretty creative, but there is some overlap. I guess amongst other things it will connect to a Smartphone or Tablet.
So if you see me some day soon with hair, you'll know that I'm on track, or should I say being tracked:)
Wherever this goes, it shows that the CE guys are doing lots of brainstorming and we are likely to see some very interesting innovations based around cameras,  Google Glass, Sensors and, the IoT and smartphones.