See on Scoop.it – Location Is Everywhere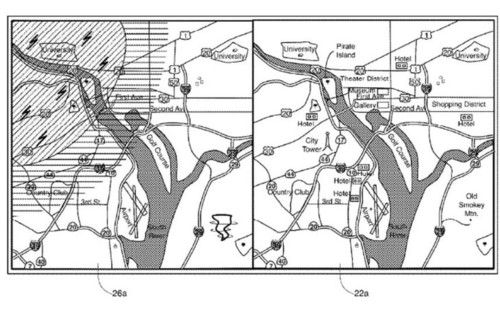 Telegraph.co.uk Apple reveals its vision for the future of maps Telegraph.co.uk Apple has filed a patent for a map app that allows you to see routes between any two places which you tap with your finger, and which can display layers of additional…
Luigi Cappel's insight:
All well and good, but what I want to see and sometimes I feel like a broken record is profile, context and location. Give me relevant information and I will love it. I'm not particularly interested in slip roads, or petrol stations because they are there. If it's lunchtime tell me about cafes, if it's the weekend, tell me about events and attractions.
Perhaps the place to start is to let me tick some preferences. Of course Google is way ahead in that it knows what I am searching for, even if I don't use it to check it. Google identifies where I live and where I work, tells me about traffic and commute times (not always accurate but you have to start somewhere).
I just wonder if organizations like Apple have thought about asking me what I'm interested in. Even automating research on which location based apps I have installed AND regularly use, would start to build a profile on my genuine interests. Interfaces to check in apps would allow them to identify retailers and services that I use, but most retailers and the Point of Sale systems they operate are still not sophisticated enough to even know what I buy when I visit them. They sit on a goldmine of data, but don't mine it. Ironic when they all (should) know the lifetime value of existing customers versus the cost of acquiring new ones.