See on Scoop.it – Location Is Everywhere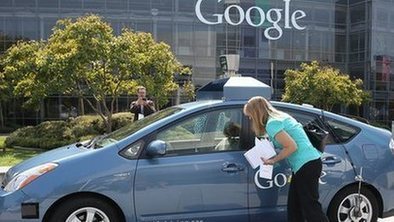 Technology giant Google patents a way of linking online ads to free or discounted transport to restaurants, shops and entertainment venues. (Proof we're on the cusp of a location marketing scramble!
Luigi Cappel's insight:
At first glance you look at this through tinted glasses and thoughts include:
1 Google tries to take over the world
2. It will never work.
3. Isn't something like that already happening
THEN you actually start thinking about this.
Imagine a whole new world. A sales person offers you a free ride to the airport or into town. The catch is that for half of the journey you have to listen to their sales spiel, perhaps taste test their new samples or review a product designed for people with your profile. Does it still sound silly? Does it stll sound like Philip K Dick or is it mutually beneficial?
Are you thinking outside of he square yet? Imagine an event full of people who by the nature of the event have a profile that miatches your product and you give them a free cab ride home? Make economic sense? Maybe….
See on www.bbc.co.uk