See on Scoop.it – Location Is Everywhere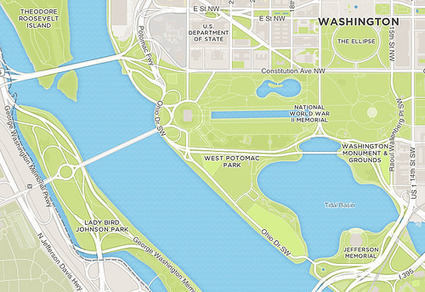 Foursquare users will notice a cool web update today: beautiful new maps, using a totally custom style we designed in collaboration with an amazing team at Foursquare. In addition to being designed around the Foursquare …
Luigi Cappel's insight:
Many people who knocked Foursquare and didn't get it have probably stopped using it. Here are a few things I've talked about on my personal blog http://luigicappel.wordpress.com/?s=FourSquare&submit=Search and from my consulting blog.
You should never take an app at face value. Think about what your needs are at any given time. When my nav unit incorrectly told me I had reached my destination in the middle of Louisiana and I hadn't Foursquare came to the rescue.
When I couldn't remember where some of my photos were taken on holidays and road trips, if enough of them were on Foursquare check ins I could find them even from previous years.
With so many applications like this, people don't get the life enabling stories that go with them. Something that app developers including Foursquare should consider building into their app and pages.
App developers should never assume that people understand what their App value proposition is. They should also communicate with their customers and find out what they use it for and why they like it. Many may be using the app for great reasons and in interesting ways the developer never thought of and one of those could be the reason the share price and user numbers suddenly go ballistic.