See on Scoop.it – Location Is Everywhere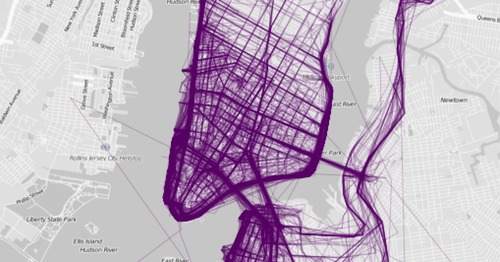 Mesmerizing Maps of Where People Jog Reveal Something Odd: A City's Rich …
Luigi Cappel's insight:
This is really interesting.
I really noted this on a tangent though as I continue to seek an app that can do something similar for me. I like to walk and I want an app that shows me everywhere I have walked before. In effect I'd like to do a totally different walk every time by being able to see on my Smartphone or on a web planner, everywhere I have been before. MapMyRun said they would add it to their to do list years ago, but no joy. I'm sure other recreational runners and walkers would like this feature.
Do you know of any app that can do this? All it needs to do is show my current location with a line on the road showing I have walked at this location, before. I would find that very motivating. What do you think?