See on Scoop.it – Location Is Everywhere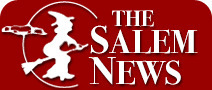 Lawyers in slaying seek to bar cab's GPS data The Salem News IPSWICH — As Jun Lin allegedly drove north toward Ipswich and then south, toward casinos in Connecticut, the credit card machine in the back of his cab was leaving what investigators…
Luigi Cappel's insight:
Whist readers of my social media know that I am big on solving crime using GPS, it is one thing posting your whereabouts on social media, or putting GPS in your car yourself, tagging your own property, but there need to be protocols.
I have blogged about this before. It is now normal to have cameras in taxis and I have now been in a number of cabs where there is a sign saying that the cameras are recording data for your and the driver's safety. We all know taxis (professional ones) are also GPS tracked and in fact the cameras are typically linked to the GPS.
There should be a statement tied into this customer information stating what is being recorded, what the purpose is and how the data will or could be used. There should also be a statement about how long it is kept and then how or if it is destroyed.
The customer is then informed. Process can be controlled and monitored, such that any unauthorized use of, downloading or tampering of images and location data is reported. The customer then has the choice of whether they use the cab and the data is relatively secure.
Simple, but very important for privacy, safety and protection of all,
See on www.salemnews.com