See on Scoop.it – Location Is Everywhere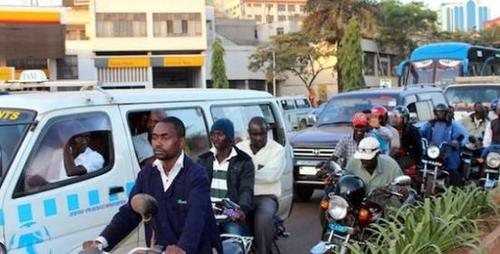 The terrible roads of Uganda cause endless delays and kill thousands every year. Now an award-winning app is taking the fight against the main causes – bad governance and greedy contractors …
Luigi Cappel's insight:
This is a really interesting approach. I've spoken to a number of people who would love to name and shame people who cause dangerous situations, whether in company vehicles identifiable with sign-writing or their number plates.
I don't know anything about the politics, but the concept of the public telling their peers that they should drive more responsibly rather than policing, is interesting. I wonder if it will led to better and more responsible behavior.
I also feel that such an app should give people the right of reply. There are scenarios where people have emergencies, or accidents, which as per the term, may not be their own fault and I often look at people who speed or do something erratic and imagine, what if they were having a heart attack or rushing to hospital to deliver a baby. Of course in those situations there are emergency services, but judging requires looking at yourself as well.
I'm interested to see where this goes and if it helps. Of course there is also the concern about people using apps while they are driving.
Have you ever tweeted or reported people for erratic or dangerous driving, perhaps for using their mobile, such as texting while driving? Would you use an app like this?
See on www.rnw.nl