See on Scoop.it – Creating Great Blogs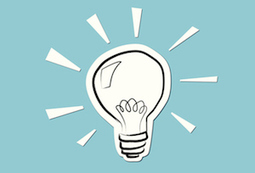 Got writer's block? Here's a process to help you get unstuck and fill your editorial calendar for the next year.
Luigi Cappel's insight:
I've never struggled with writers block, just with time to write more blogs. One thing I do sometimes struggle with, that I found an answer for in a leadership coaching session last week was another way of catching ideas.
Some of my best ideas come to me in the shower, but by the time I'm out and dry many of them have gone into that space where dendrites have reached out to new connections, perhaps judging the brain sparks as unimportant.
So my task is to buy some water soluble markers that write on the glass.
But if you do need some new ideas, here are a few more for you.