See on Scoop.it – Location Is Everywhere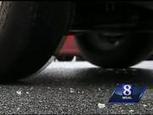 Yahoo News
Apple Maps sends skiers down dead-end road to fed-up homeowner
Yahoo News
For the past year and a half, a grandmother in rural Pennsylvania has been turning away drivers following directions suggested by Apple Maps to a local ski area.
Luigi Cappel's insight:
Whilst I have always pointed out that whatever instructions your nav unit gives you, it doesn't replace your eyes. You should be looking out through your windscreen and using some common sense.
Many car nav brands in recent years have focused on reducing the prices of their devices in order to become more competitive by using cheaper sources of map data, which then mean lesser quality map data. You really can't have it both ways. It is a very expensive exercise compiling quality map data,
There is that old saying of you get what you pay for and if you buy cheap you will get value for money. The less you pay, for now at least, the more likely it is that at the very least your map data will lack currency. This doesn't just apply to specific map location and the accuracy of the road centreline, but also things like speed zones, intersection construction, turn restrictions and much more.
The money you saved on getting a free map or nav solution vs the is time you lose by being led up the garden path is an important consideration.
Bottom line is, if the navigation says turn right and that leads you down into canal and your car is not amphibious, don't blame the nav.
Now lets talk about driver-less cars and how important the map data is………
See on news.yahoo.com