See on Scoop.it – Location Is Everywhere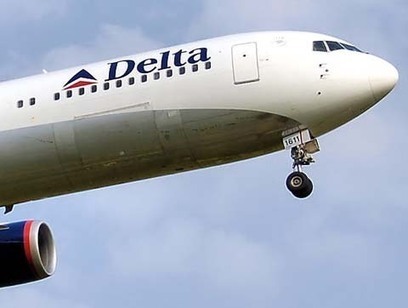 Which airline carried the most passengers last year? Delta Air Lines carried the most passengers on both international and domestic routes in 2013 according to the Department of Transportation.
Luigi Cappel's insight:
One of the challenges we continue to face in the world of location based services is that more than half of the world has no apparent desire or need to use them. One of the other challenges we face in the ITC industry is the assumption that people do or will use them because of the large ratio today of mobile smartphones and tablets.
Those of us in the industry who are power users, know lots of people who fit the same shoe, but in reality we are still in the minority if you remove apps like Twitter, Facebook, Snapchat, Instagram, i.e. the social media apps.
I use Air New Zealand's app and on certain commuter flights see a reasonable number of people using it, but I still have issues where it isn't compatible with some of their code share partners, particularly internationally and that is certainly an obstacle for some people who want consistency across their entire journeys, but I digress.
The point I am making is that my ad hoc research tells me that we are still in the early phase, close to the bottom of the hockey stick, of the mass early adopter phase. This means that just building a good app, doesn't mean they will come. It still requires a lot of hand holding.
When I was involved in the launch of OEM in-car navigation in New Zealand, we had to spend a lot of time training car dealers in the use of and the features and benefits of GPS car nav. We met hundreds of people who said "I know where I'm going, I don't need nav." We made converts of many, but it took a lot of media, a lot of exhibitions and a lot of dealer training.
When we launched real time traffic services, including car nav with brands like TomTom, web services, apps, etc, we went through the same process. Many people still don't perceive that these apps work, or are worth taking the time to try them out, even with free apps.
This is very frustrating because we know we can alleviate many of the problems of today's road users and we know they suffer pain, because we are in the car's or trucks along side them. What is really frustrating is that we know that if enough people use them, many more will benefit from that use. For example if more people shift a trip to public transport or take an alternate route when their is an accident or incident, others will find their route to be more free flowing and it will reduce the number of secondary accidents.
With frequent flyer apps, more users mean less queues, because you can check in for domestic flights without going to a counter. That's enough reason for me right there! Then less counters means less staff, which means reduced costs and you have to admit that through efficiencies, the cost of flying (particularly internationally) hasn't gone up significantly in decades. That is largely through efficiencies.
Things I can do with my app include seat selection, the check in bar code, alerts if the flight is delayed. It even gives me information about weather conditions, traffic and other information, with notifications when things change and it is FREE.
There continues to be a need for user education. It's funny really when you see airlines spend a load of money promoting their latest comfortable, but expensive seating at expo's, but they don't promote the fact that with their free app, at the very least you can do one of the things I hate the most about flying, the queues. Given that they spent a lot of money training people how to use kiosks and in many cases the kiosks do the same job as the app and the frequency with which some of the kiosks seem to be faulty (at least the ones I head to), a little time helping people download the app at the airport, and explaining the value proposition, could pay off for airlines all over the world very quickly,
Don't assume because people have a smartphone, that they know how to use it for anything more than the basics of the old school mobile they had before.