See on Scoop.it – Location Is Everywhere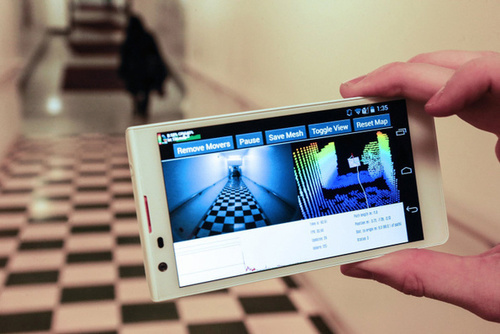 Software would make 3-D maps using smartphones
Columbus Dispatch
On the screen, a three-dimensional map of a nearby hallway has taken shape. The map was made by holding the smartphone's camera while moving.
Luigi Cappel's insight:
Indoor mapping is something that has been a next frontier for people in the industry. Many developers have been trying to come up with a solution that would allow mapping for internal navigation in shopping malls, airports, hospitals, large corporate buildings and more.
There have been lots of complex solutions, but now it appears the next wave of solutions will work from your smartphone and bring this capability to anyone.
This has huge implications for everything from industry, to, as they say in this story, creating a map of your home before you put it on the market, or perhaps for a buyer. Field service companies could have maps showing the location of key plant items like air conditioning vents, or where to find various items like printers and copiers.
There is often talk about our mobiles today being more powerful than the computers we grew up with. That is now the case with this app not requiring any more power than playing Angry Birds.
How would you take advantage of this technology?
See on www.dispatch.com