See on Scoop.it – Location Is Everywhere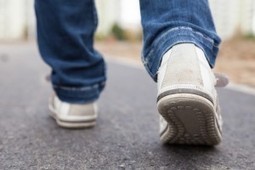 New Shoes With GPS Tracking
The Epoch Times
By late 2011, a new GPS-equipped shoe was ready for people with a variety of cognitive disorders, including traumatic brain injury and autism.
Luigi Cappel's insight:
This isn't my first scoop on GPS shoes and insoles. It's something I've been talking about for around 10 years. I did a lot of research a few years ago together with leading Fleet Management companies, but we always struggled in New Zealand with form factor and scalability. Sometimes you have to accept that you are ahead of your time.
What I like about this is that the Chicago Alzheimer's Support organization is taking up the initiative. Traditionally these types of groups (as I have blogged before) are hampered by funding and end up investing in short range RF solutions which are cheap but very inefficient. I argued that its not cheap if you are taking search and rescue people out of their jobs to look for people where you have a maximum (open air) range of around 1km and you have to know what direction to look in.
Hopefully there will be potential to recycle this technology if supply and demand economy keeps prices up. Sure replace the insole, but there's no reason once the device is no longer required by the user that the hardware can't be re-used. This could help with keeping costs down for those who can't afford to by new devices.
See on www.theepochtimes.com