See on Scoop.it – Location Is Everywhere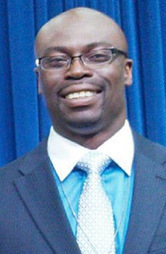 Fellows leverage mobile apps, social media to save lives in disaster FederalNewsRadio.com When Hurricane Sandy battered the East Coast of the United States, thousands of Americans had no power and little or no way to communicate with family,…
Luigi Cappel's insight:
What is the likelihood that you will not at some time in your life, be involved in a natural disaster situation, for example an earthquake or a major storm?
When these things happen, many of the things we take for granted, can't be. Think about the night when you drove home and the petrol tank was half way between 1/4 and empty. You thought you'd fill up the morning. Now its morning and you have woken up to a major storm and the power is out.
You get your windup radio out of your emergency kit and listen to the news. The storm is likely to last all day and the utility companies are working on restoring power, which may take several hours.
You drive to the gas station on the last drops of petrol only to find, that while they do have gas, they don't have the power to pump it. Now you don't have enough gas to go back home or to work.
In times of disaster, such as some of the major cyclones we have been experiencing, or earthquakes, situations like this are commonplace and crowd-sourcing is a great way to share information. This app has made good use of hashtags to help with this. The thing we need to do is make sure that people are aware of and have installed their local emergency apps, before they need them.The ambulance at the top of the cliff. They may not have the data access to download such an app once the power goes down.
How prepared are you? Do you have emergency apps, such as your local Civil Defense app?
See on www.federalnewsradio.com