See on Scoop.it – Location Is Everywhere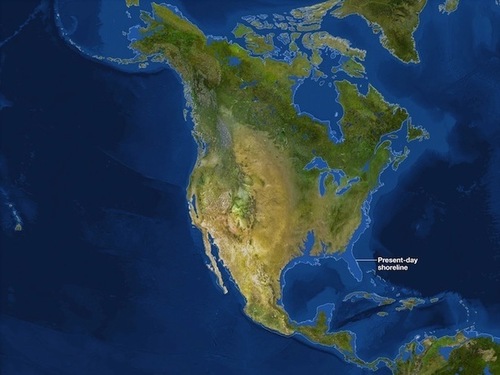 7 Maps of What the Earth Would Look Like If All Ice Melted.

See here: http://t.co/94p0hLd8eS
Luigi Cappel's insight:
This is pretty scary. It's also scary when I still hear a lot of people I know scoff at the concept of global warming. Personally I talk of climate change, but that definitely in my book includes more molten ice caps.
My homeland, Holland isn't looking too good, but the area I come from, tucked in behind a couple of km of sand dunes looks like it might survive and the Australasian map is fascinating, where they might have to rename some of the outback as the wetback.
It also illustrates another reason why so many people have New Zealand on their list of places to run to. I wonder how many Kiwis are looking at their regional flood maps, when they are looking to buy homes. There are certainly many coastal areas under threat. When we get hit by the first real tsunami, and hopefully it will be a baby, we might get a better idea of what the country might look like decades or 100 years from now.
See on www.fascinatingpics.com