See on Scoop.it – Location Is Everywhere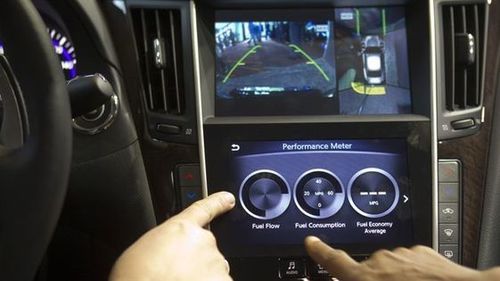 New York auto show is all about technology
Fox News
Apple is finally getting serious about automotive with its CarPlay app that will allow iPhone 5, 5c, and 5s owners to run a handful of music, messaging and navigation apps from behind the wheel.
Luigi Cappel's insight:
It was never all about the car, it's about the journey and the experience. In many cases, especially in countries which have a low percentage of people buying new cars, smartphones and aftermarket GPS solutions are bringing solutions to the masses.
I love shows like CES, which bring together everything from gadgets to apps and the motor shows are also cool, but often seem to be showing things that are just out of the common motorist's reach. (In fact you can be a reasonably good used car for the price of getting to CES, when you live in New Zealand). This is for many reasons, largely price and availability and why are the coolest gadgets always in the concept cars that almost no one gets. I had a concept Ford once. It was really cool, although I never quite got used to the four wheel steering. I clipped a few corners in that car.
Today a lot of the apps and gadgets are coming from mobiles and don't require the accuracy of NASA level gyros and inertia sensors that kept the price of the best nav units out of every-man's reach. This isn't of course great news to car manufacturers with many aftermarket and mobile based solutions that don't even require you to own a car.
For example, this week Tower Insurance launched the latest iOS and Android Smart Driver app, a precursor to Pay As You Drive insurance which gives you a discount on your insurance premium for green driving, i.e. avoiding excessive harsh braking and acceleration. For this app, nothing needs to be installed in the car at all, you just have to use the free app.
I wonder if this will motivate some companies I have been calling on deaf ears to in recent years, about providing apps, that were of the opinion that apps were a waste of time.
The cars themselves are also coming out with some wonderful features that really do need to be OEM'd because of their sophistication, power requirements, where near enough is not good enough for geospatial accuracy. Most of us mortals will have to wait for those and aftermarket solutions that do enough to justify installation will still be very expensive.
Nevertheless, if people were excited to see their first model T Ford, they will be (expletives come to mind) thrilled with what is coming out of car factories all over the world over the next 12 months.
See on www.foxnews.com