See on Scoop.it – Location Is Everywhere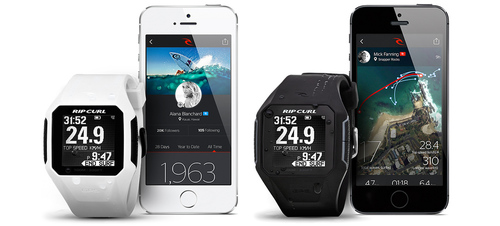 Product Reviews
A GPS Surfer's Watch That Keeps Track of Every Wave Conquered
Gizmodo
… any sport.
Luigi Cappel's insight:
This may be anathema to some surfers who take to the waves to escape from the connected world, but its really no different to technology like GPS apps for golf which tell you which club to use and how far you are from the hole.
Whether it is really useful, or whether it becomes the next cool thing for bragging rights of who surfed the longest wave or the greatest distance in the day, I know this will be a popular product. Maybe not as popular as the first surfing Google Glasses. I can see thousands of people telling their glasses to video their next ride.
See on gizmodo.com