See on Scoop.it – Location Is Everywhere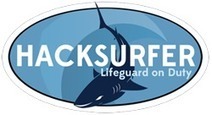 Parts of the vehicle traffic control systems used by many cities are vulnerable to hackers. Rather then target traffic lights, hackers would target sensors embedded in the street that feeds traffic…
Luigi Cappel's insight:
I went to the Asia Pacific ITS (Intelligent Transport Systems) conference this week in Auckland, New Zealand and saw some amazing technologies.
There wasn't a lot to of discussion on cyber crime, or CaaS (Crime as a Service, but it is certainly recognized that there are people out there happy to hack into systems for nefarious purposes.We've all heard of hackers, many who hack for good purposes and with the blessing and support of authorities, but I hadn't realized (logical in hindsight) that there are businesses operating who will break into, or simply break systems for their clients, for a fee. When you are fundamentally honest, you don't hear of or notice this type of activity, but just because you don't see it, doesn't mean it isn't there. For this reason, even basic things like managing password access and changing them frequently, blocking past employees when they leave and other common sense strategies are important.
Security is certainly an issue that is considered in traffic management systems design. It needs all parties to be vigilant.
See on www.hacksurfer.com