See on Scoop.it – Location Is Everywhere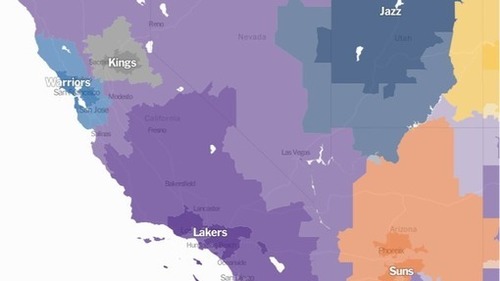 The Upshot|Which Team Do You Cheer For? An NBA Fan Map
New York Times
At this point, you might be thinking that we've run out of ideas. Not exactly. It's just that we happen to love maps, and Upshot readers seem to as well.
Luigi Cappel's insight:
This is cool stuff and another example of the amazing world of analytics that can be gained from location based data. How might you use this? Retailers can obviously use this to make sure they haven't missed out on selling team merchandise. Game planners can look for opportunities for home games in places other than the normal fixture, knowing they will get a strong crowd. Opportunities for engagement with fans outside of matches.
What other things do you think you could do with this data?
See on www.nytimes.com