See on Scoop.it – Location Is Everywhere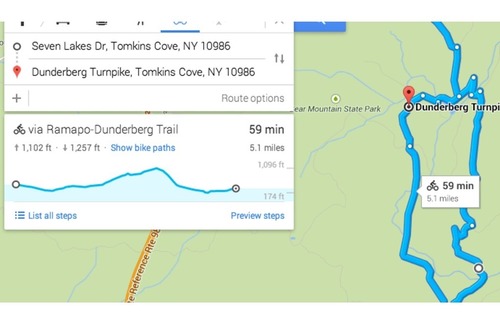 Google has quietly begun adding elevation data for bike routes listed on Google Maps. TechCrunch first spotted the new elevation profiles, and the company has since confirmed it's taking new steps…
Luigi Cappel's insight:
When I was at GeoSmart we used to do maps like this for marathons, to show competitors the inclination throughout the race.
The really valuable tool that would be great if Google could do it, would be to provide you with local routes for training that had very similar conditions.
Effectively, by having the inclinometer data of the whole country, it shouldn't be hard to create a tool that would allow people to create training runs that are similar to the event you will be competing in. That way you can be ready for those last hills they put at the 3/4 mark that wear so many competitors out.
Services like Map My Run could also include designer routes, where you could add hill intervals into your local run.
On that point, if anyone from Google or Map My Run is reading this. Long ago I asked for a feature whereby you could mark the roads or locations you have run or walked before on a map and use that to create walks and runs through areas/streets you haven't been to before. I would find that highly motivating to be able to see a map that constantly builds as you go out and walk.
I've seen lots of maps where you can mark the cities and towns you have been to, I can imagine there is a bit of overhead involved, but it would be a very popular feature imho. Maybe councils or government who are trying to tackle obesity could help fund development of a service like this.
Map My Run told me they would add it to the wish list, but that was about 3 years ago, so I don't think its coming anytime soon:(
See on www.theverge.com