See on Scoop.it – Location Is Everywhere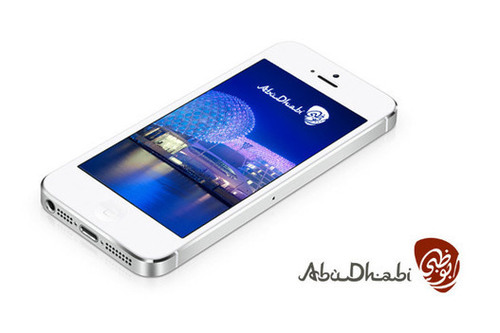 Had enough of bulky maps and heavy guidebooks? The new free Visit Abu Dhabi mobile app is the easiest and most friendly way to discover our emirate, whether online or offline.
Luigi Cappel's insight:
I don't see myself being able to afford to head to Abu Dhabi for a vacation any time soon, but I really do want to encourage all destinations to use location based apps to enable tourists to enjoy a personalized experience that meets their needs.
So I guess I won't have the opportunity to try this app directly, but I'd like to send a message out to tourists to start demanding apps like this, because paper based tourism does not allow you to experience a destination.
One of the things that I think is really important is the day to day activities that happen in a place. I used to joke about the annual Huka Falls (look it up) bath tub race, as an analogy. Huka Falls is a very steep waterfall and only a couple of people have ever kayaked over it and survived. My point is that for many people the best vacations are where you get to meet real locals and experience the markets, sports days, cultural events that local people celebrate and enjoy.
I want an app that allows me to suggest the types of things that I'm interested in and then tells me what options there are near me or in the direction I'm going. I want to see the markets, the house concerts, the street entertainment, the things that locals enjoy. I want to be able to point my phone at objects, memorials, places and learn about the people, their culture and their history.
They do it in museums, but any tourism departments don't understand that their cities and countries are their living museums and culture centres. When I think of Abu Dhabi, which I have never visited, I imagine lots of people, sounds, smells, music, character, visual experiences, beyond the plush hotels and conference centers. Take me to those and let me meet people based on my personal interests.That's smart use of mobile apps in my book.
See on visitabudhabi.ae