See on Scoop.it – Location Is Everywhere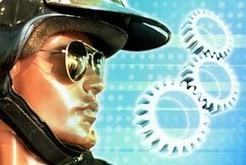 eWeek Google Touts Google Maps' Role in Emergency Preparedness eWeek The flexibility and potential benefits of using Google Maps when disasters strike was raised by Jay Remley, director of Google Maps for Business, in a May 19 post on the Google…
Luigi Cappel's insight:
There is no doubt of the importance of maps when disaster strikes and its great to have Google there to help, especially when incumbent services either don't have adequate digital systems in place that can be used by people with limited resources and even experience when it comes to how to place accurate information on a map.
There are issues of map accuracy, but these are getting resolved over time as Google data improves.
The value was certainly seen, not only with Google, but they were the first cab off the rank during the Christchurch earthquakes, telling people what was going on, where to get emergency supplies of water and other necessities. The ability for the public to work with volunteers t get web information up very quickly was wonderful, but you had to wonder why it was the public and volunteers and why weren't solutions in place already.
I read a lot of stories about GPS, about emergency services and police around the world starting to get GPS smartphones and tablets, and I have to wonder why they weren't amongst the first to get them. All of the really important questions in an emergency are location based, such as where are the resources, where is the water, where are the shelter areas, where are the bases? When there is an incident or a location that people need to go to or need to stay away from, it should be clear and unambiguous.
Mobile databases showing not only what government or official resources are available, but also what civilian information is available, for example where are there diggers and construction equipment, where are people with specific skills, in real time etc.
With loads of personal mobile GPS enabled devices available today, it is IMHO irresponsible for emergency services personnel not to be equipped with GPS technology all the time (we can't usually schedule emergencies) and to be able to interact with others who have skills, resources, shelter, transport, food, first aid etc.
It would be great to see Google come up with a plan and a strategy that can be rolled out and ready when its needed, but there are also other environments already in place. It's up to Government in each area to identify the best resource and then make sure that their staff and stakeholders and the public know how to access it.
Do you have your local Civil Defense application on your smartphone? I do.
See on www.eweek.com