See on Scoop.it – Creating Great Blogs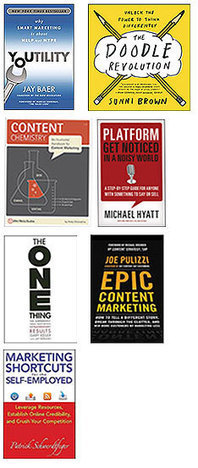 Published and Profitable Banner · Home | Writers Daily Blog | Contact Us | Discussion Forum | Text Size | Search | Member Area · Mindmaps of the Top 7 Content Marketing Books …. Search our blog. Related.
Luigi Cappel's insight:
Want to improve your blog? Don't like reading books? Want the guts of the book in one picture.
I can't attest to the quality of these mind-maps, but my expectation when I followed the link was that it was going to lead to paid or subscription only content.
Fortunately I was wrong, Each of the 7 min-maps can be accessed by click and hey presto, you get to the crux of the book. One of the things that gets me, despite being an avid reader is that you can only read so many books. This will guide you as to whether any of these books are sufficiently valuable for you to read and even if you read none of them, there will be info of value to you and how well your blog functions for you.
Check it out today.
See on blog.publishedandprofitable.com