See on Scoop.it – Location Is Everywhere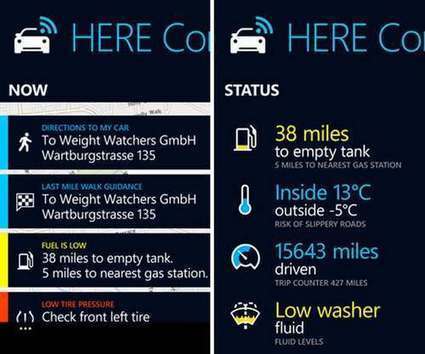 Imassera News
Driver's Navigation Trio from Nokia: Here Auto, Here Auto Cloud and Here Auto …
Luigi Cappel's insight:
This is very nice but it needs the cooperation and integration of OEM car navigation / Fleet Management manufacturers, many of which like TomTom are keen to provide their own.
Our cars are full of computers today and the ability to use in car solutions, in conjunction with our mobiles is something we will take for granted in the near future.
It is really exciting to see mass electronic innovation in cars today instead of drip feeding one new feature at a time.
Yesterday my wife had a loan car while her car was being serviced and she spent a minute looking for the button to open the driver window, then realized it had a manual winder. It won't be long before you will simply say 'Siri, open the driver window'. Hopefully you will be able to give your car its own name and maybe even chose a personality for it, like TomTom does. I have a Kiwi voice in my car navigation that tells me where there and to get out my togs and jandels and get on my way.